Craig Payne has worked in the print media and studied Written Communication, Professional Communication, Psychology, Journalism and Media Studies through Massey University in New Zealand...
In 2003 Craig started his own PR company 'Cathedral Services' and successfully provided services to a range of clients including a funeral home, private school and the New Zealand Police's 'Dare To Drive To Survive' campaign...
2007 saw a switch to his first music label 'Craig Payne Music Limited' which specialized in rock instrumental concept albums both original and covers and although those albums have since been withdrawn from sale by Craig you can still hear them via the National Library of New Zealand online library...
In 2011 Craig wrote his first book 'Faulty Caskets' which reflected on his then career as an Embalmer and Funeral Director and was released as a PDF on Amazon where it stayed until 2019 when Craig edited the content and artwork and changing the format to a proper E-PUB publication...
Craig has one or two new book ideas on the back burner for some time in the future but the main focus will remain on music and the opportunities the new decade will provide...
'Faulty Caskets' is also available as a paperback through Amazon and other online stores and will be joined by other original works of non-fiction the second of which should be in the stores by April or May 2020...
You can also visit my Author page @ Amazon for more info and purchase options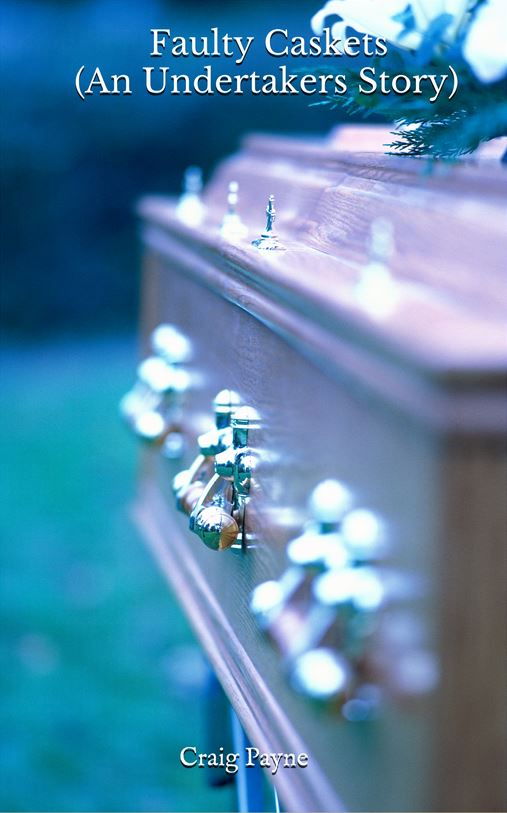 Click on the Picture to get your copy of 'Faulty Caskets'
Musically, Craig has a very broad and diverse background in the music industry ranging from early ' 'gig' bands, shows and TV appearances culminating in the albums and singles he now writes and produces which are available on most platforms worldwide...
Labeled 'The Classic Rock of Tomorrow' Craig has an original catalogue of material that stands up straight with any other artists of similar standing past and present with some pretty solid reviews to back it up...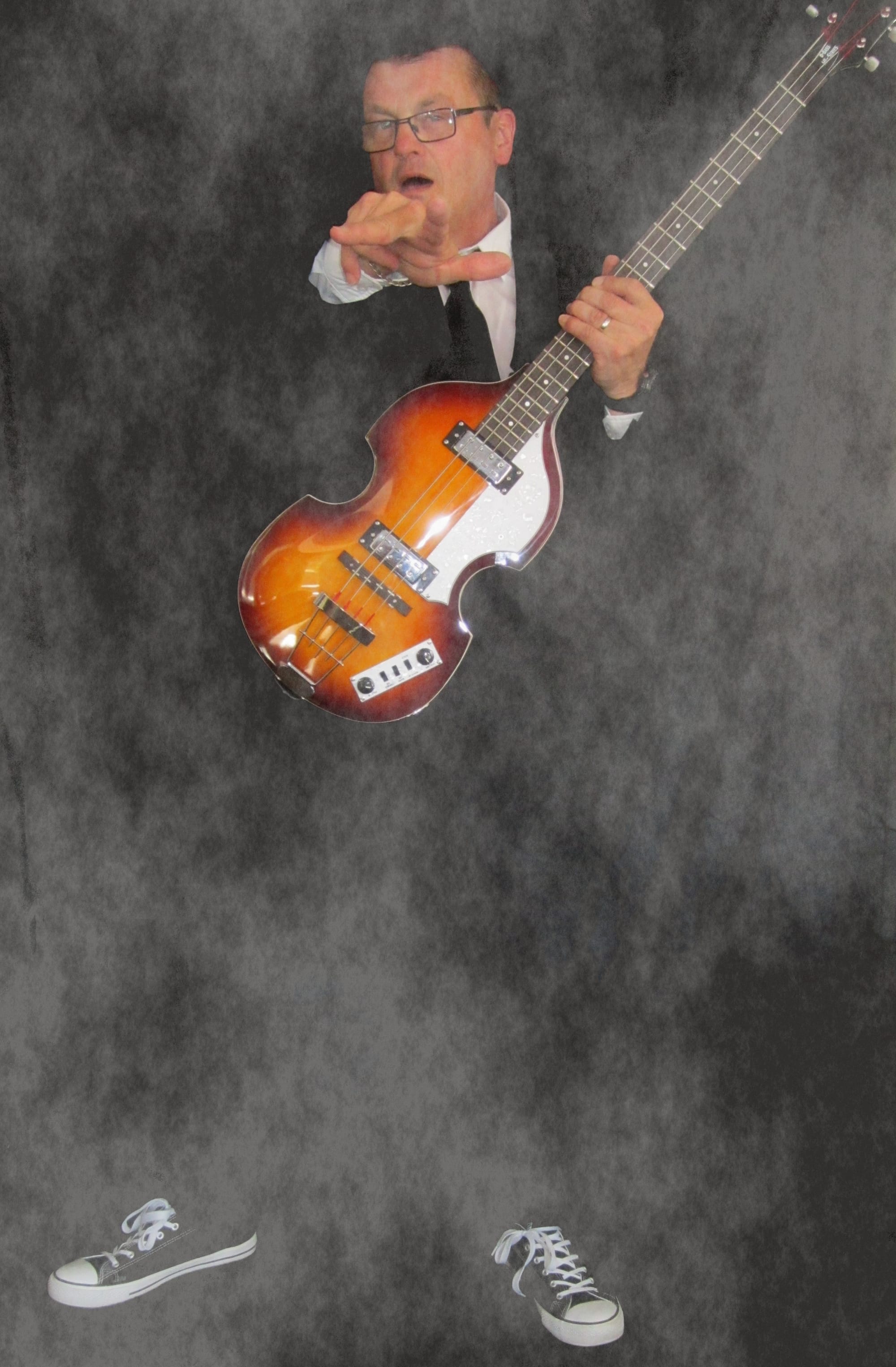 Craig plays all of the instruments on his recordings as well as sequencing with the bass guitar being his chosen instrument for upcoming shows that are currently in the planning stages.... Sporting a brand new Hofner bass, which in Craig's opinion is 'simply a great guitar', Craig is optimistic that some live shows could come together if the right musicians can be molded into a tight unit while being equally philosophical that if it doesn't happen it really isn't that bigger deal; it's the writing and recording that is most paramount in Craig's career and is a continual journey of artistic expression full of inspirational challenges that are eagerly met with unbounded enthusiasm and energy...
The Hofner bass wasn't intended to label Craig as a 'McCartney' tribute styled artist but Craig, who played a Hofner in his early recording days, found it much better to play than the previous Ibanez Stage Gear guitar, much lighter with a better range; Craig's take on it is "it's like that story 'The Magic Flute' it just plays itself, has a great sound, is light as a feather and best typifies the 'Classic Rock' era I grew up in"...
Craig has a good reputation for playing lead guitar, often being compared to Hank B Marvin of The Shadows, Craig performed many shows in the '90s that started as Shadows tribute styled shows but quickly included some very strong original guitar numbers that were released locally at the time as cassette singles and also sold well in the early 2000's on CD at what would be the final instrumental shows of Craig's career...
Due to a recent resurgence of interest some of these tracks have been released under the band name 'Men of Mystery' after being remastered; the band name is more a reference to so many different musicians being used for the tracks rather than another Shadows tribute band although it is a bit 'tongue-in-cheek'...
An accomplished bass guitarist long before being a lead guitarist; it was a natural choice for Craig to choose the bass for any potential live shows although Craig still treasures his 1974 Sunburst Fender Stratocaster which is featured on all of Craig's recordings...
Feel free to check out Craig's Bio, Preview Tracks and feel free to follow Craig Payne via the Social Media links on this site...
You can download all of Craig's tracks from iTunes Amazon and Google Play