72 hours into the big shift from music production to writing books but to say the least I am happy with the direction I am taking and particularly the positive outcome thus far...
The graphic below is what we have achieved in just 24 hours... through Amazon Kindle alone...

Faulty caskets was originally written 8 years ago and originally put out on Amazon as a humble PDF; the original cover art was to say the least 'budget' and there were numerous grammatical errors through the whole thing...
So, 8 years later we did a rewrite changed the cover art and put it out as a E-Pub book and also a Paperback...
Not for one moment did I; or do I now think Faulty Caskets is going to be a block busting book but it is certainly now strong enough to be a catalyst to bigger and better books from me very soon....
Given its subject matter I scripted the book to be about the same size as some of the books I borrowed from the local library on the subject of spiritualism and enlightenment all weighing in at about 129 pages...
My next book is already approaching that word count and I'm only just passed the introduction and just into chapter two...
To me writing has always been a natural thing to do and to be honest I am thoroughly enjoying my new career path and the daily inspiration that leads from one chapter to another...
For now, you will have to satisfy your curiosity with 'Faulty Caskets' but I am grateful for all of the feedback and inspiration all of the readers have sent me in the past couple of days...
I can guarantee my second book will definitely hit the mark with you the audience and I look forward to the next few weeks or months to step up and set a new bench mark in the area of non-fiction inspirational reading in a humble effort to make the world a better safer and happier place...
Get your copy of 'Faulty Caskets (An Undertakers Story)' in either E-Pub format or Paperback ...
Simply click on the book covers below...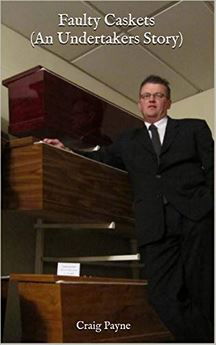 E-PUB Edition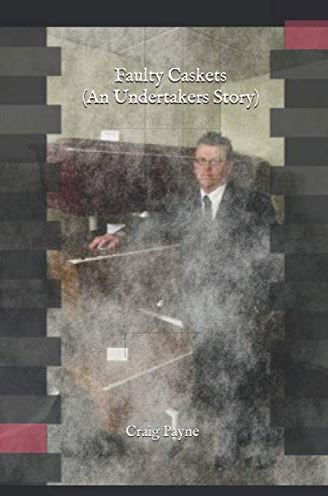 Paperback Edition
Article by Craig Payne 2019 ©