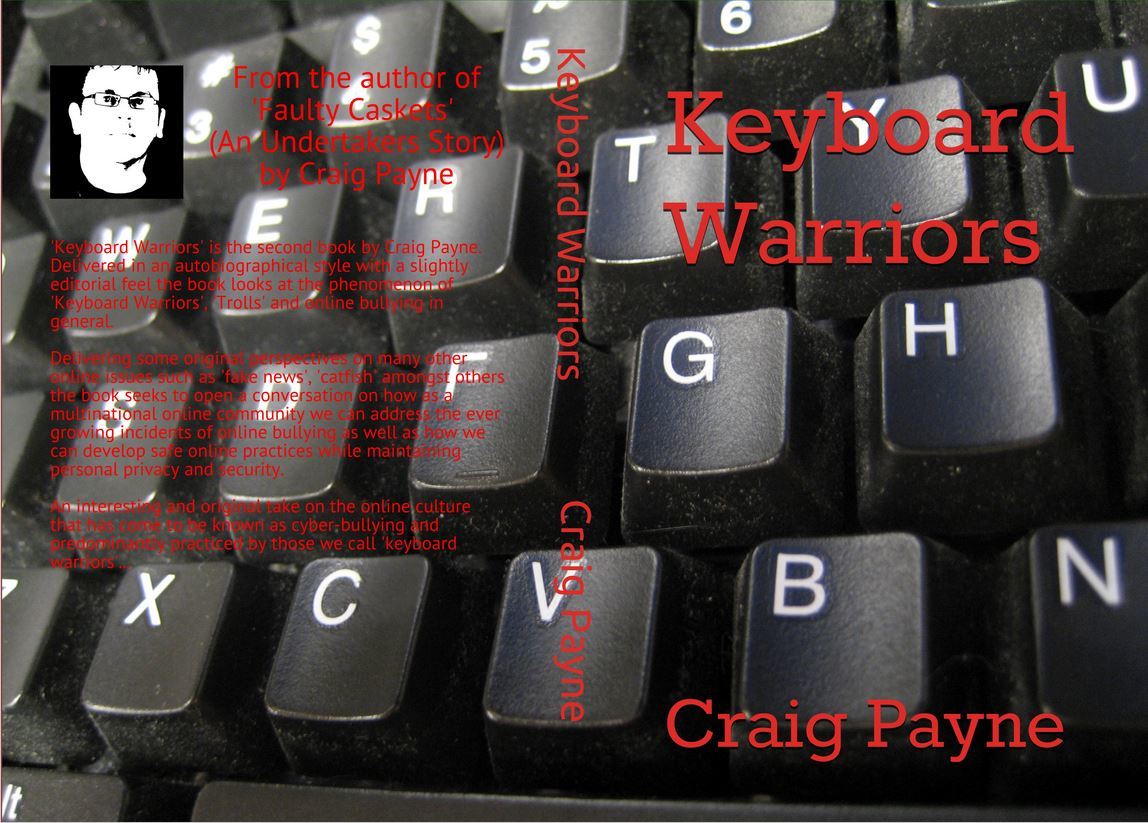 My second book 'Keyboard Warriors' will be 'live' on Amazon in a few hours available as an E-PUB book and also Paperback...
Delivered in an autobiographical style with a slightly editorial feel the book looks at the phenomenon of 'Keyboard Warriors', 'Trolls' and online bullying in general.
Delivering some original perspectives on many other online issues such as 'fake news', 'catfish' amongst others the book seeks to open a conversation on how as a multinational online community we can address the ever growing incidents of online bullying as well as how we can develop safe online practices while maintaining personal privacy and security.
An interesting and original take on the online culture that has come to be known as cyber-bullying and predominantly practiced by those we call 'keyboard warriors'...
You can also visit My Author page @ Amazon for more info and purchase options